Posts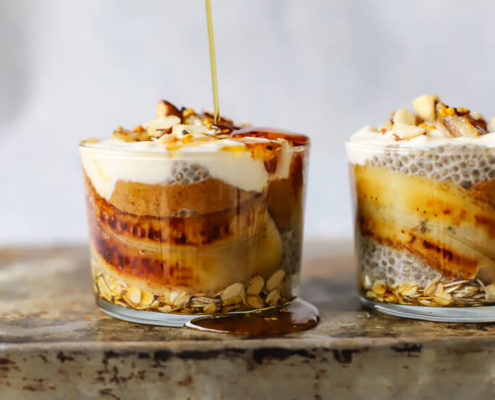 Recipe Gallery Share the Love /*! elementor - v3.6.2 - 04-04-2022 */ .elementor-widget-divider{--divider-border-style:none;--divider-border-width:1px;--divider-color:#2c2c2c;--divider-icon-size:20px;--divider-element-spacing:10px;--divider-pattern-height:24px;--divider-pattern-size:20px;--divider-pattern-url:none;--divider-pattern-repeat:repeat-x}.elementor-widget-divider…
https://lifeinthesouth.co/wp-content/uploads/2022/04/IMG_7835.jpg
978
684
Mariza Ebersohn
https://lifeinthesouth.co/wp-content/uploads/2022/04/Life-in-the-South-Final-Logo-Grey-HD-1.png
Mariza Ebersohn
2022-04-24 14:11:45
2022-04-24 14:21:24
Brûlée banana chia puddings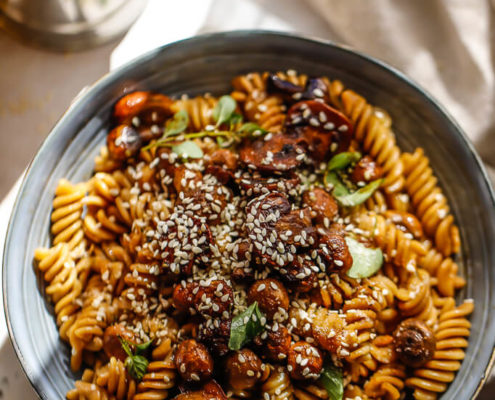 Recipe Gallery Share the Love /*! elementor - v3.6.2 - 04-04-2022 */ .elementor-widget-divider{--divider-border-style:none;--divider-border-width:1px;--divider-color:#2c2c2c;--divider-icon-size:20px;--divider-element-spacing:10px;--divider-pattern-height:24px;--divider-pattern-size:20px;--divider-pattern-url:none;--divider-pattern-repeat:repeat-x}.elementor-widget-divider…
https://lifeinthesouth.co/wp-content/uploads/2022/04/MG_5460.jpg
1023
682
Mariza Ebersohn
https://lifeinthesouth.co/wp-content/uploads/2022/04/Life-in-the-South-Final-Logo-Grey-HD-1.png
Mariza Ebersohn
2022-06-02 14:54:26
2022-06-02 14:54:28
Sticky soy brown rice pasta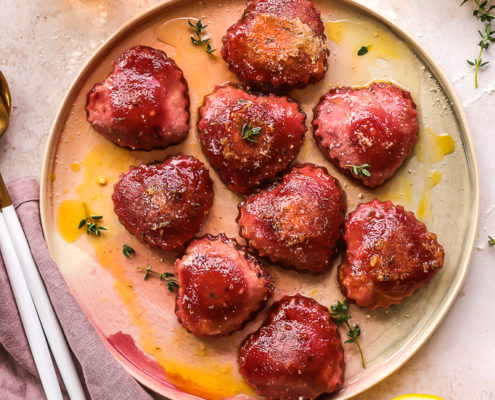 Beet mushroom ravioli is a trying yet super rewarding dish! This dish is so delicious, filled with a creamy mushroom filling. Fried crispy, topped with flavourful thyme butter. Fry, drizzle, slice top with more butter and enjoy! YUM!
https://lifeinthesouth.co/wp-content/uploads/2021/11/IMG_7578-1.jpg
1023
682
Mariza Ebersohn
https://lifeinthesouth.co/wp-content/uploads/2022/04/Life-in-the-South-Final-Logo-Grey-HD-1.png
Mariza Ebersohn
2021-12-21 14:12:32
2022-04-18 07:27:12
Beet mushroom ravioli
Creamy cauliflower risotto soy maple thyme mushrooms has been the top point of my week so far, I tell you this week been rough and a comfy bowl of risotto just hit the spot. Thank goodness its Friday tomorrow! I am Presque fini with my vegan baking course that I have been racing to the finish this past week and I kindly note, that this risotto just might make your day too. It's tangy, sweet, cheezy with hints of thyme in between every bite.
https://lifeinthesouth.co/wp-content/uploads/2019/03/IMG_2373.jpg
1024
683
Mariza Ebersohn
https://lifeinthesouth.co/wp-content/uploads/2022/04/Life-in-the-South-Final-Logo-Grey-HD-1.png
Mariza Ebersohn
2019-03-21 19:55:12
2022-03-08 10:53:02
Creamy cauliflower risotto soy maple thyme mushrooms