Posts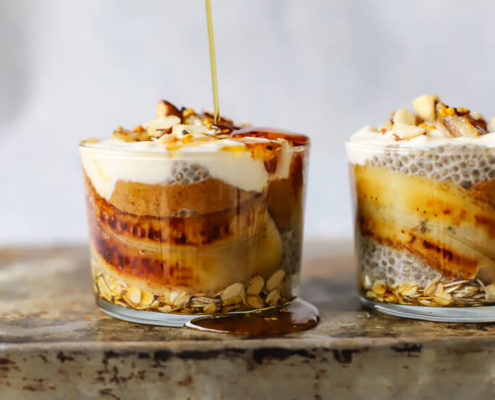 Recipe Gallery Share the Love /*! elementor - v3.6.2 - 04-04-2022 */ .elementor-widget-divider{--divider-border-style:none;--divider-border-width:1px;--divider-color:#2c2c2c;--divider-icon-size:20px;--divider-element-spacing:10px;--divider-pattern-height:24px;--divider-pattern-size:20px;--divider-pattern-url:none;--divider-pattern-repeat:repeat-x}.elementor-widget-divider…
https://lifeinthesouth.co/wp-content/uploads/2022/04/IMG_7835.jpg
978
684
Mariza Ebersohn
https://lifeinthesouth.co/wp-content/uploads/2022/04/Life-in-the-South-Final-Logo-Grey-HD-1.png
Mariza Ebersohn
2022-04-24 14:11:45
2022-04-24 14:21:24
Brûlée banana chia puddings
Cinnamon sugar pumpkin fritters are vegan and oh so delicious! I was so surprised by these fritters that I made them two days in a row and even my better half could not tell the difference. They are crunchy on the outside and super soft and chewy. They remind me so much of my mother's pumpkin fritters that we would have for Sunday lunch and I think even she would approve.
https://lifeinthesouth.co/wp-content/uploads/2018/10/IMG_1997.jpg
1024
683
Mariza Ebersohn
https://lifeinthesouth.co/wp-content/uploads/2022/04/Life-in-the-South-Final-Logo-Grey-HD-1.png
Mariza Ebersohn
2018-10-11 11:55:43
2022-04-22 04:53:24
Cinnamon sugar pumpkin fritters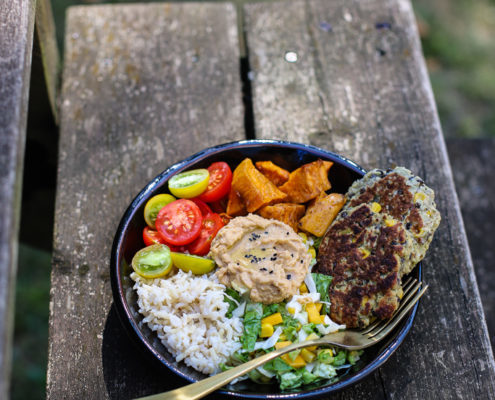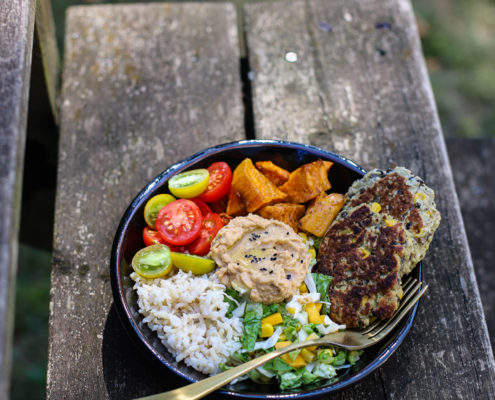 Broccoli quinoa corn patties are a quick lunch alternative when you're on the go. Loaded with plant-based protein and super filling for those days when you need it the most. Serve with a salad, healthy carbs or as a patty on a vegan burger bun. I made a whole batch of these and froze the rest to eat later. It's a win-win, healthy plus easy is what I need right now.
https://lifeinthesouth.co/wp-content/uploads/2018/08/IMG_1641-495x400-1.jpg
400
495
Mariza Ebersohn
https://lifeinthesouth.co/wp-content/uploads/2022/04/Life-in-the-South-Final-Logo-Grey-HD-1.png
Mariza Ebersohn
2018-08-22 11:31:20
2022-03-22 15:41:38
Broccoli quinoa corn patties