Posts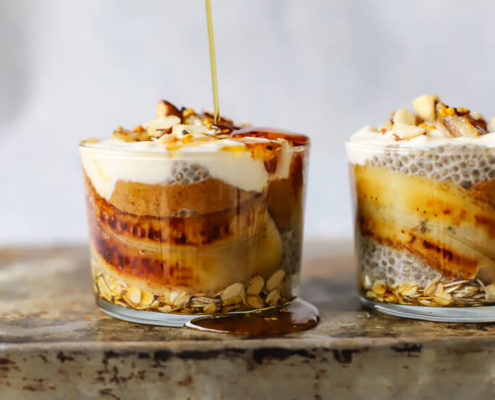 Recipe Gallery Share the Love /*! elementor - v3.6.2 - 04-04-2022 */ .elementor-widget-divider{--divider-border-style:none;--divider-border-width:1px;--divider-color:#2c2c2c;--divider-icon-size:20px;--divider-element-spacing:10px;--divider-pattern-height:24px;--divider-pattern-size:20px;--divider-pattern-url:none;--divider-pattern-repeat:repeat-x}.elementor-widget-divider…
https://lifeinthesouth.co/wp-content/uploads/2022/04/IMG_7835.jpg
978
684
Mariza Ebersohn
https://lifeinthesouth.co/wp-content/uploads/2022/04/Life-in-the-South-Final-Logo-Grey-HD-1.png
Mariza Ebersohn
2022-04-24 14:11:45
2022-04-24 14:21:24
Brûlée banana chia puddings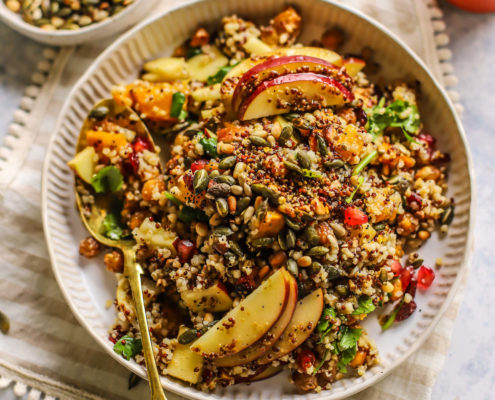 Recipe Gallery Share the Love /*! elementor - v3.6.2 - 04-04-2022 */ .elementor-widget-divider{--divider-border-style:none;--divider-border-width:1px;--divider-color:#2c2c2c;--divider-icon-size:20px;--divider-element-spacing:10px;--divider-pattern-height:24px;--divider-pattern-size:20px;--divider-pattern-url:none;--divider-pattern-repeat:repeat-x}.elementor-widget-divider…
https://lifeinthesouth.co/wp-content/uploads/2022/04/IMG_4273-scaled.jpg
2560
1707
Mariza Ebersohn
https://lifeinthesouth.co/wp-content/uploads/2022/04/Life-in-the-South-Final-Logo-Grey-HD-1.png
Mariza Ebersohn
2022-04-23 12:23:58
2022-04-30 11:50:20
Autumn quinoa salad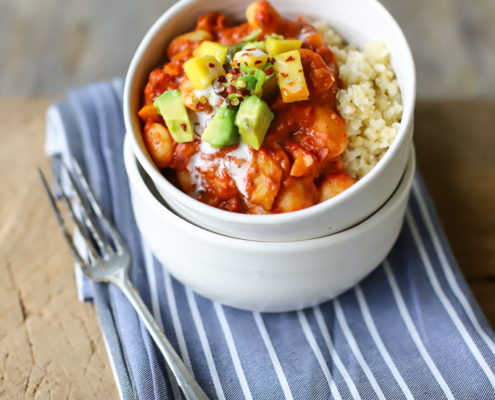 Sweet potato butter bean stew with mango jalapeño salsa is the perfect spring meal. Since the weather is acting up like it always does this time of year. This light and tangy stew are just simply delish and perfectly light before the actual heavy heat comes around. Summer vacation or our winter vacation is around the corner and I am simply looking forward to some quality family time.
https://lifeinthesouth.co/wp-content/uploads/2019/04/IMG_4380.jpg
1024
683
Mariza Ebersohn
https://lifeinthesouth.co/wp-content/uploads/2022/04/Life-in-the-South-Final-Logo-Grey-HD-1.png
Mariza Ebersohn
2019-04-29 19:06:43
2022-03-02 11:21:45
Sweet potato white bean stew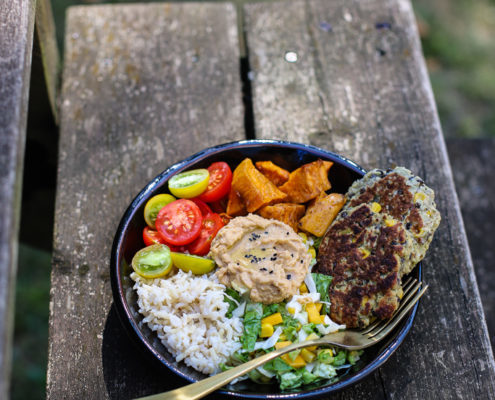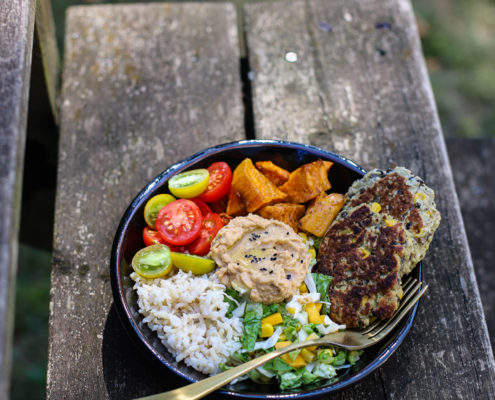 Broccoli quinoa corn patties are a quick lunch alternative when you're on the go. Loaded with plant-based protein and super filling for those days when you need it the most. Serve with a salad, healthy carbs or as a patty on a vegan burger bun. I made a whole batch of these and froze the rest to eat later. It's a win-win, healthy plus easy is what I need right now.
https://lifeinthesouth.co/wp-content/uploads/2018/08/IMG_1641-495x400-1.jpg
400
495
Mariza Ebersohn
https://lifeinthesouth.co/wp-content/uploads/2022/04/Life-in-the-South-Final-Logo-Grey-HD-1.png
Mariza Ebersohn
2018-08-22 11:31:20
2022-03-22 15:41:38
Broccoli quinoa corn patties