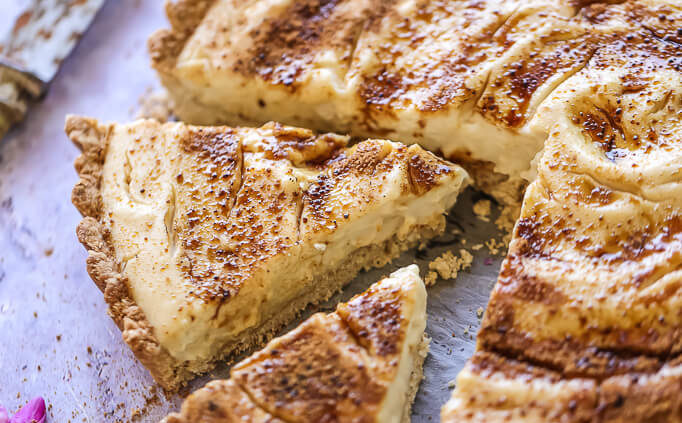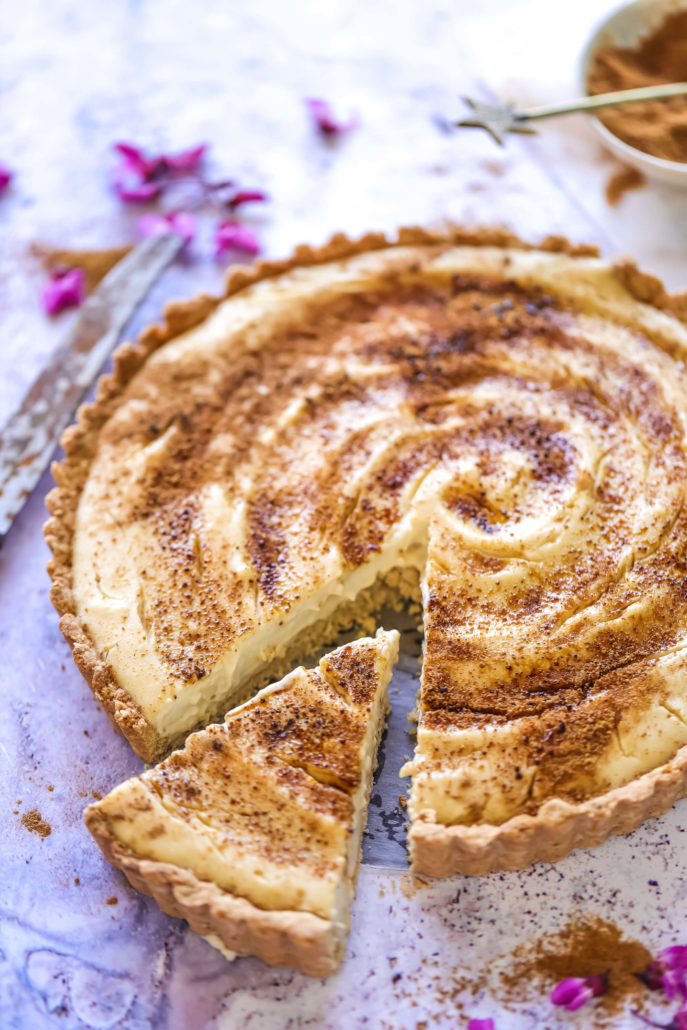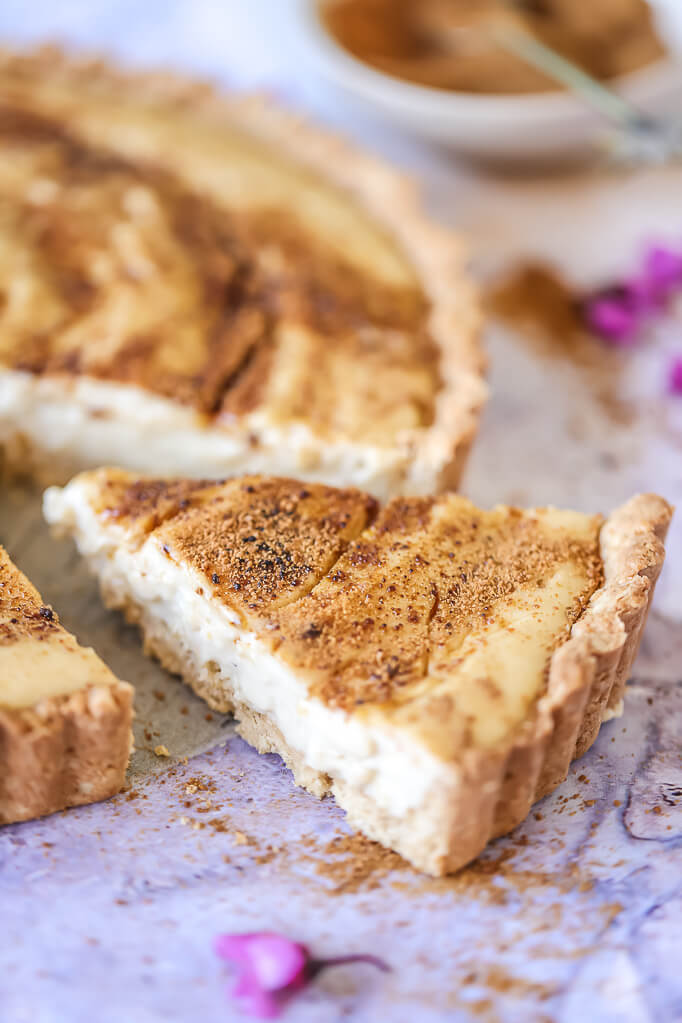 3/4 -1 cup coconut oil melted
1/2 cup maple syrup or agave
1 cup cashews soaked in water for at least two hours
2 1/2 cups plant-based milk (I used soy)
2/3 cup maple syrup or agave syrup
1/3 cup coconut sugar or fine castor sugar
1 tbsp ground cinnamon powder
1. Preheat the oven to 175 degrees Celsius.
2. Place the dry ingredients for the base in a food processor and blend until fine, gradually add in the coconut oil, agave, vanilla extract, and the salt and pulse until the base ingredients come together.
3. Press flat into a tart base lined with parchment paper, press flat with the back of a tablespoon. Dip the spoon in warm water to smooth the base out evenly.
4. Bake the base for 10-15 minutes until brown and leave to cool until the filling is ready.
5. For the filling, place all of the ingredients in a high-speed blender and blend until smooth.
6. Pour into a saucepan and bring to a simmer on medium, stirring continuously until the filling thickens.
7. Pour on to the cooled tart base and tap the rim of the base to get rid of extra air bubbles.
8. Place in the fridge to set for at least three hours.
9. Remove the Milk tart from the fridge and then carefully remove from the tart mold.
10. Sprinkle on the sugar and lightly start to burn the sugar until caramel with a kitchen blow torch.
11. Lastly sprinkle over the ground cinnamon, slice, and serve right away.
13. Save the rest of the tart in an airtight container in the fridge for up to three days.
https://lifeinthesouth.co/wp-content/uploads/2022/04/IMG_0648.jpg
1015
682
Mariza Ebersohn
https://lifeinthesouth.co/wp-content/uploads/2022/04/Life-in-the-South-Final-Logo-Grey-HD-1.png
Mariza Ebersohn
2022-04-22 04:50:57
2022-04-23 12:30:59
Vegan Creme Brûlée Milktart