Posts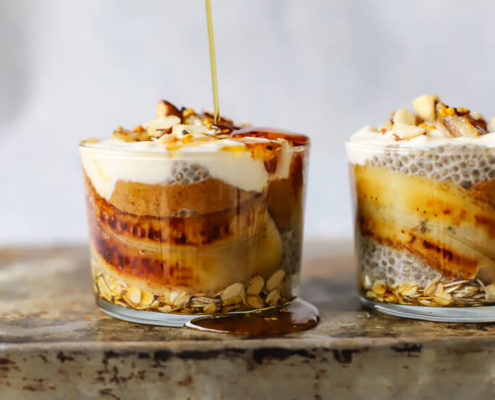 Recipe Gallery Share the Love /*! elementor - v3.6.2 - 04-04-2022 */ .elementor-widget-divider{--divider-border-style:none;--divider-border-width:1px;--divider-color:#2c2c2c;--divider-icon-size:20px;--divider-element-spacing:10px;--divider-pattern-height:24px;--divider-pattern-size:20px;--divider-pattern-url:none;--divider-pattern-repeat:repeat-x}.elementor-widget-divider…
https://lifeinthesouth.co/wp-content/uploads/2022/04/IMG_7835.jpg
978
684
Mariza Ebersohn
https://lifeinthesouth.co/wp-content/uploads/2022/04/Life-in-the-South-Final-Logo-Grey-HD-1.png
Mariza Ebersohn
2022-04-24 14:11:45
2022-04-24 14:21:24
Brûlée banana chia puddings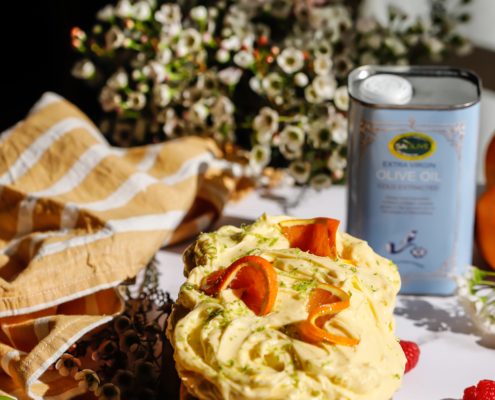 Recipe Gallery Share the Love /*! elementor - v3.6.6 - 08-06-2022 */ .elementor-widget-divider{--divider-border-style:none;--divider-border-width:1px;--divider-color:#2c2c2c;--divider-icon-size:20px;--divider-element-spacing:10px;--divider-pattern-height:24px;--divider-pattern-size:20px;--divider-pattern-url:none;--divider-pattern-repeat:repeat-x}.elementor-widget-divider…
https://lifeinthesouth.co/wp-content/uploads/2022/09/MG_0506-min-scaled.jpg
2560
1707
Mariza Ebersohn
https://lifeinthesouth.co/wp-content/uploads/2022/04/Life-in-the-South-Final-Logo-Grey-HD-1.png
Mariza Ebersohn
2022-09-18 11:26:25
2022-09-18 11:32:32
Citrus olive oil cake
Chocolate orange babka is such a beautiful bread recipe. It has all the flavors of winter in each bite. The chocolate walnut and orange flavors are just absolutely wonderful together if you are a citrus lover or not. I never really loved orange in sweet baked desserts or bread, but since making this winter melody, I am completely smitten!
https://lifeinthesouth.co/wp-content/uploads/2019/01/IMG_9720.jpg
1000
686
Mariza Ebersohn
https://lifeinthesouth.co/wp-content/uploads/2022/04/Life-in-the-South-Final-Logo-Grey-HD-1.png
Mariza Ebersohn
2019-01-11 13:23:35
2022-03-08 11:58:51
Chocolate orange babka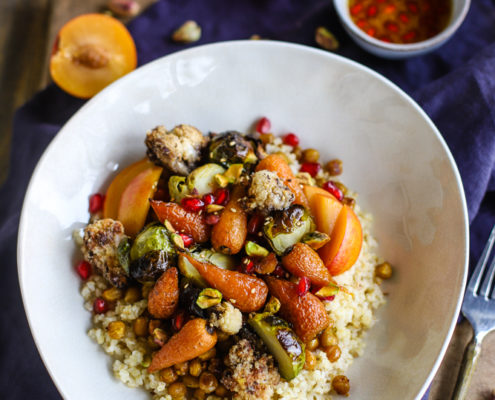 Harissa roasted vegetable medley is a perfect winter afternoon lunch idea. It's packed with flavor and takes less than an hour to put together. The flavor's of the harissa and honey roasted chickpeas, work so well with the crunchy and sweet roasted vegetables, sumac roasted cauliflower, juicy plums, pomegranate jewels and salted pistachio's. It's a nutritional dream bowl for the flu season knocking on your door! 
https://lifeinthesouth.co/wp-content/uploads/2018/12/IMG_7866.jpg
1000
667
Mariza Ebersohn
https://lifeinthesouth.co/wp-content/uploads/2022/04/Life-in-the-South-Final-Logo-Grey-HD-1.png
Mariza Ebersohn
2018-12-06 16:07:44
2022-03-08 13:29:09
Harissa roasted vegetable medley