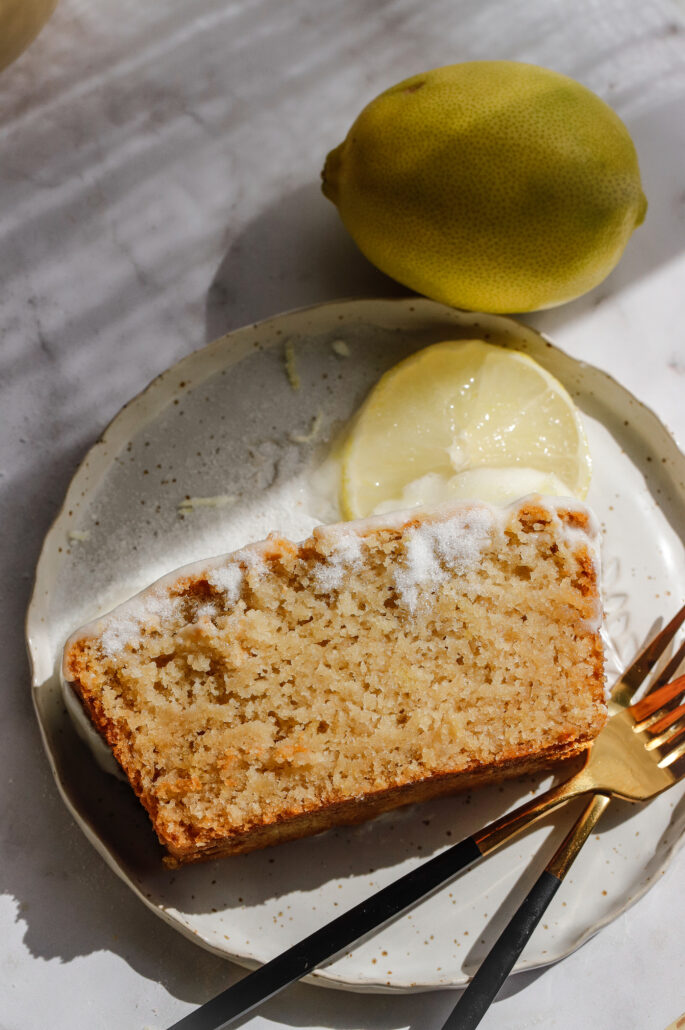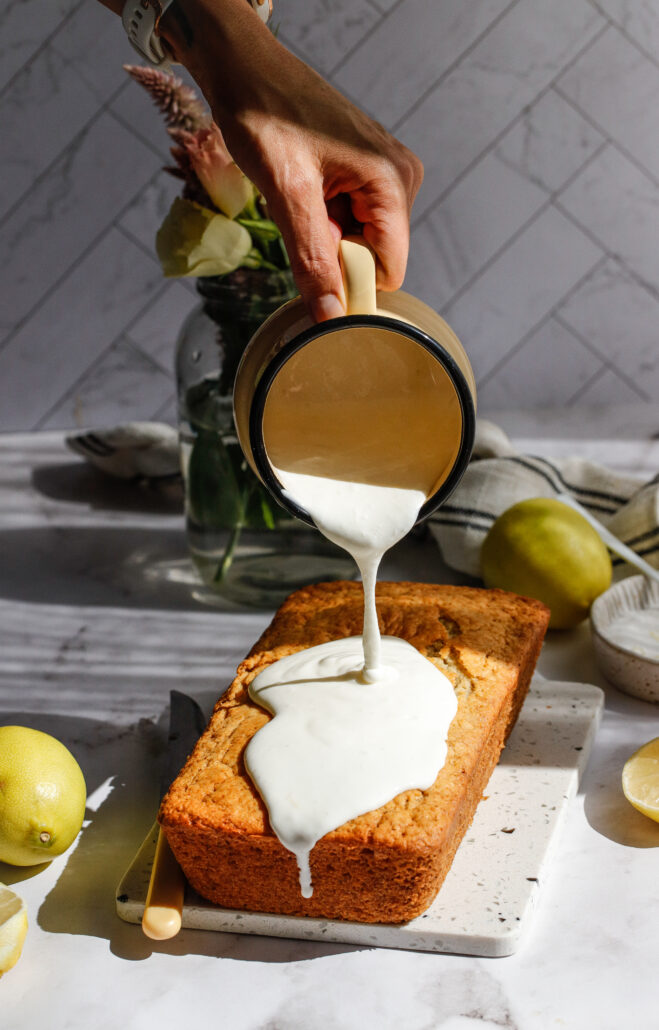 2  cups All Purpose Flour
2/3 cup macadamia or almond flour 1/4 cup rice flour or tapioca flour
1 1/2 cups Granulated Sugar
1 1/2 teaspoons Baking Soda
3/4 teaspoon Salt
1 1/2 cups Soy Milk or other non-dairy milk
1/2 cup coconut Oil or Vegetable Oil
1 Tablespoon White Vinegar or Apple Cider Vinegar
1 teaspoon Vanilla Extract
1 Tablespoon Lime Juice Freshly Squeezed
2 Tablespoons Lime Zest
Frosting 
1/2 cup coconut cream 
1/2 cup vegan cream cheese 
1 cup icing sugar 
1 tbsp lime juice 
1 tsp lime zest 
Preheat the oven to 180 degrees Celsius and line a bread pan with non-stick spray and parchment paper. 

Sift all-purpose flour into a mixing bowl, along with the macadamia flour and the rice flour, and add the granulated sugar, baking soda, and salt and whisk together.

Add soy milk coconut oil, vinegar, lime juice, and lime zest and mix into a batter. Don't over-mix.

Pour the batter into the bread tin and bake for 38-40 minutes until brown on top, and cooked through. 

Let the loaf cool for a few minutes and then transfer them to a wire cooling rack to cool completely before frosting.

For the frosting, cream together or blend together the ingredients until smooth. 

When your cake layers have cooled completely then spread on the frosting.

Slice and serve.