Posts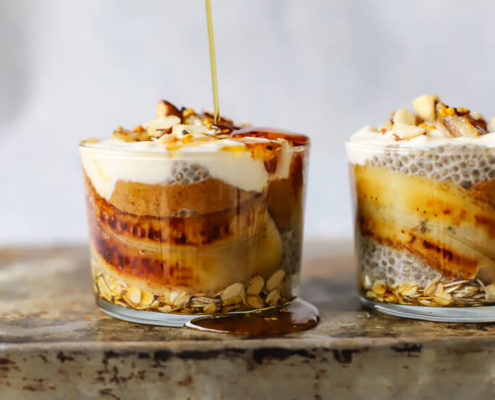 Recipe Gallery Share the Love /*! elementor - v3.6.2 - 04-04-2022 */ .elementor-widget-divider{--divider-border-style:none;--divider-border-width:1px;--divider-color:#2c2c2c;--divider-icon-size:20px;--divider-element-spacing:10px;--divider-pattern-height:24px;--divider-pattern-size:20px;--divider-pattern-url:none;--divider-pattern-repeat:repeat-x}.elementor-widget-divider…
https://lifeinthesouth.co/wp-content/uploads/2022/04/IMG_7835.jpg
978
684
Mariza Ebersohn
https://lifeinthesouth.co/wp-content/uploads/2022/04/Life-in-the-South-Final-Logo-Grey-HD-1.png
Mariza Ebersohn
2022-04-24 14:11:45
2022-04-24 14:21:24
Brûlée banana chia puddings
Vegan Hertzoggie is a very popular South African traditional recipe. It was always a dream of mine to recreate this recipe into a more "healthier" version, and even though there is still a decent amount of sugar in it. The vegan meringue and shortcrust base come pretty close to the original and all that sugar don't even matter with the first bite. Its international apricot day, I thought these cookies are the perfect recipe to share! These cookies are making me crave summer and home really badly. They were loved by my husband, our son and some of my friends (they had no clue they were vegan). 
https://lifeinthesouth.co/wp-content/uploads/2018/11/IMG_7339.jpg
1000
667
Mariza Ebersohn
https://lifeinthesouth.co/wp-content/uploads/2022/04/Life-in-the-South-Final-Logo-Grey-HD-1.png
Mariza Ebersohn
2019-01-09 14:51:54
2022-03-08 12:07:24
Vegan Hertzoggies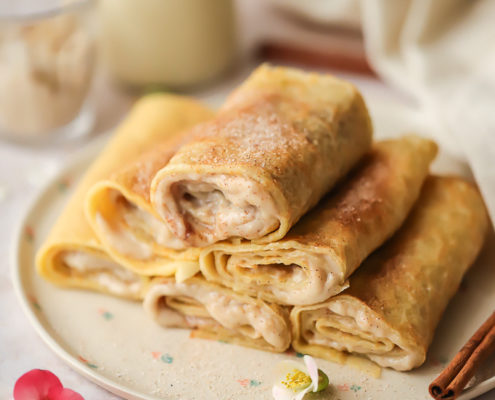 Milktart Crepes have become my ultimate favorite way to eat crepes. Even though Nutella coconut filled crepes right next to the Ifle tower is hard to beat. Crepes with a view can be anyone's favorite am I right? No matter what they taste like. Now you don"t have to go all the way to France to experience good enough crepes. I combined the much loved French dessert with a well-known favorite in South African. One thing that we have in common is that we love crepes too. I guess that I am finding more and more similarities to cure the "missing home" blues.
https://lifeinthesouth.co/wp-content/uploads/2021/02/IMG_7023.jpg
1023
682
Mariza Ebersohn
https://lifeinthesouth.co/wp-content/uploads/2022/04/Life-in-the-South-Final-Logo-Grey-HD-1.png
Mariza Ebersohn
2018-03-15 07:37:30
2022-03-29 11:45:54
Healthy Milktart crepes