Posts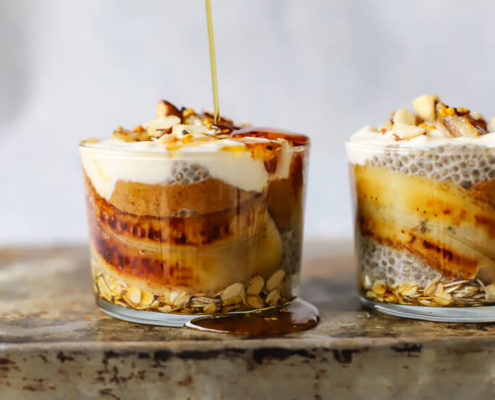 Recipe Gallery Share the Love /*! elementor - v3.6.2 - 04-04-2022 */ .elementor-widget-divider{--divider-border-style:none;--divider-border-width:1px;--divider-color:#2c2c2c;--divider-icon-size:20px;--divider-element-spacing:10px;--divider-pattern-height:24px;--divider-pattern-size:20px;--divider-pattern-url:none;--divider-pattern-repeat:repeat-x}.elementor-widget-divider…
https://lifeinthesouth.co/wp-content/uploads/2022/04/IMG_7835.jpg
978
684
Mariza Ebersohn
https://lifeinthesouth.co/wp-content/uploads/2022/04/Life-in-the-South-Final-Logo-Grey-HD-1.png
Mariza Ebersohn
2022-04-24 14:11:45
2022-04-24 14:21:24
Brûlée banana chia puddings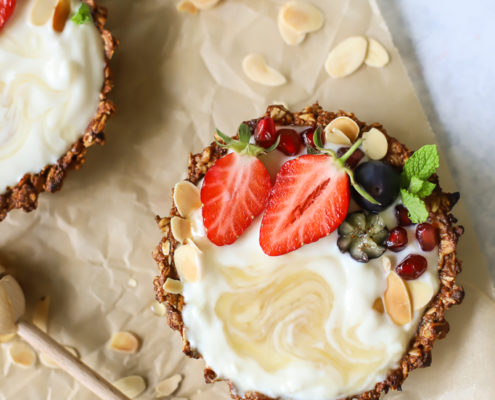 Two ingredient granola tarts are what's on my breakfast table this mothers day. Since I will be celebrating Mothers day with my two boys, these cute little tarts will go down pretty well. If I say so myself. What makes these tarts so special is the fact they are made with just dates and Simply granola's let's get figgy granola.
https://lifeinthesouth.co/wp-content/uploads/2019/05/IMG_6117.jpg
1023
682
Mariza Ebersohn
https://lifeinthesouth.co/wp-content/uploads/2022/04/Life-in-the-South-Final-Logo-Grey-HD-1.png
Mariza Ebersohn
2019-05-09 19:34:11
2022-04-18 07:25:33
Two ingredient granola tarts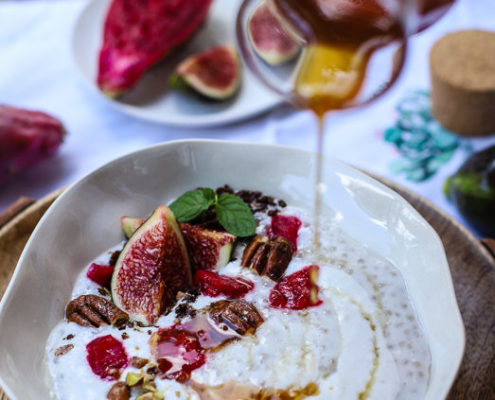 Prickly pear tapioca pudding is utterly amazing whether you decide to have it for breakfast or dessert. I actually ate this bowl of tapioca pudding with my son for breakfast and there was no complaining. It is light and subtly sweetened with juicy hints of prickly pear. I remember we ate these things so much as kids, all sliced up and cold from the fridge. My mother always said we shouldn't eat too much, but they were just too delish. Now I love to use these beauties in savory and sweet dishes.
https://lifeinthesouth.co/wp-content/uploads/2018/09/IMG_2784-683x423-1.jpg
423
683
Mariza Ebersohn
https://lifeinthesouth.co/wp-content/uploads/2022/04/Life-in-the-South-Final-Logo-Grey-HD-1.png
Mariza Ebersohn
2018-09-09 19:48:37
2022-03-14 12:31:50
Prickly pear tapioca pudding