Posts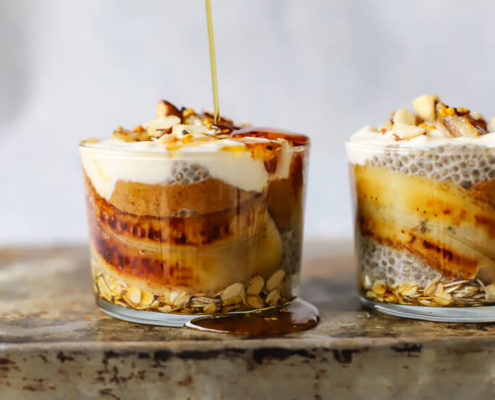 Recipe Gallery Share the Love /*! elementor - v3.6.2 - 04-04-2022 */ .elementor-widget-divider{--divider-border-style:none;--divider-border-width:1px;--divider-color:#2c2c2c;--divider-icon-size:20px;--divider-element-spacing:10px;--divider-pattern-height:24px;--divider-pattern-size:20px;--divider-pattern-url:none;--divider-pattern-repeat:repeat-x}.elementor-widget-divider…
https://lifeinthesouth.co/wp-content/uploads/2022/04/IMG_7835.jpg
978
684
Mariza Ebersohn
https://lifeinthesouth.co/wp-content/uploads/2022/04/Life-in-the-South-Final-Logo-Grey-HD-1.png
Mariza Ebersohn
2022-04-24 14:11:45
2022-04-24 14:21:24
Brûlée banana chia puddings
Chocolate orange babka is such a beautiful bread recipe. It has all the flavors of winter in each bite. The chocolate walnut and orange flavors are just absolutely wonderful together if you are a citrus lover or not. I never really loved orange in sweet baked desserts or bread, but since making this winter melody, I am completely smitten!
https://lifeinthesouth.co/wp-content/uploads/2019/01/IMG_9720.jpg
1000
686
Mariza Ebersohn
https://lifeinthesouth.co/wp-content/uploads/2022/04/Life-in-the-South-Final-Logo-Grey-HD-1.png
Mariza Ebersohn
2019-01-11 13:23:35
2022-03-08 11:58:51
Chocolate orange babka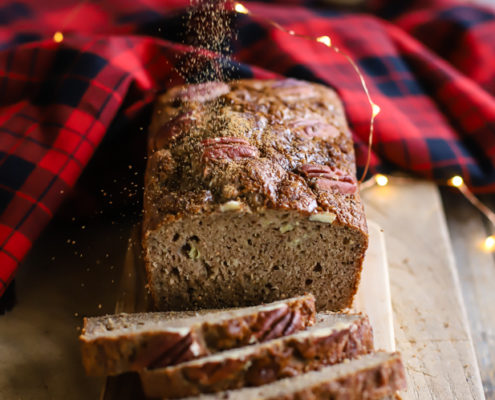 I can't believe Christmas is only a couple days away. This week has been quite hard because I have been missing my family back in SA so much. I think this time of year is super special and also hard in a lot of ways. For us, it's the fact that life goes on over here and you kind live in these seasons apart from what your family is experiencing back home. They have vacation, sunshine, and togetherness and over here we're kind of slummin it on our own, whilst still working. Therefore I have been baking more than usual, so we can get more of the festive vibes going.
https://lifeinthesouth.co/wp-content/uploads/2018/12/IMG_8056.jpg
1000
617
Mariza Ebersohn
https://lifeinthesouth.co/wp-content/uploads/2022/04/Life-in-the-South-Final-Logo-Grey-HD-1.png
Mariza Ebersohn
2018-12-22 12:40:29
2022-03-08 12:22:29
Chai spiced pecan banana bread