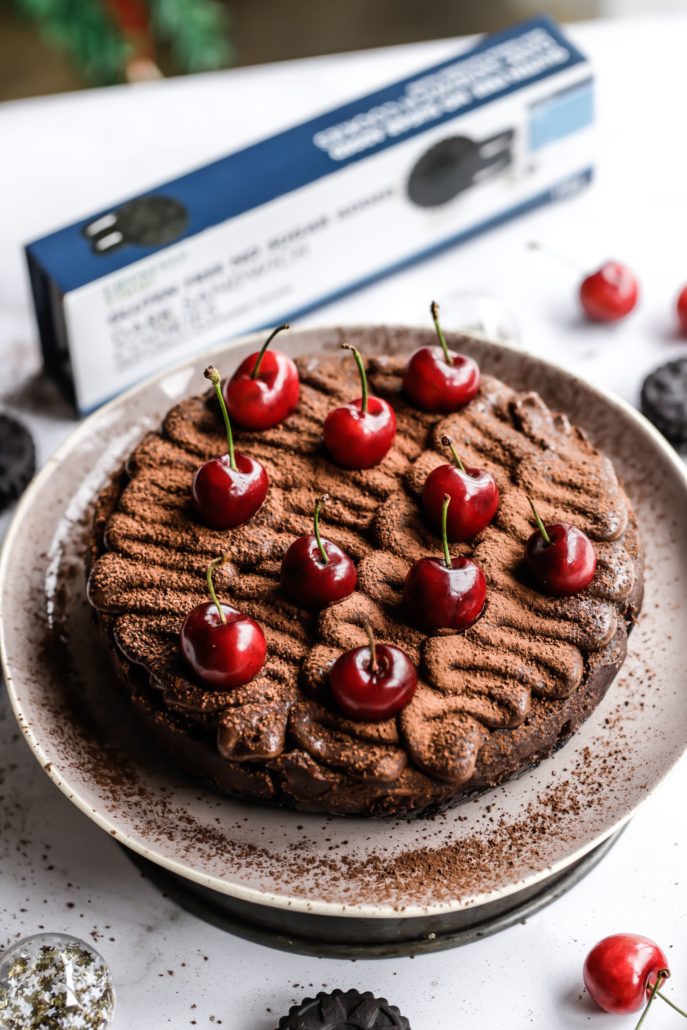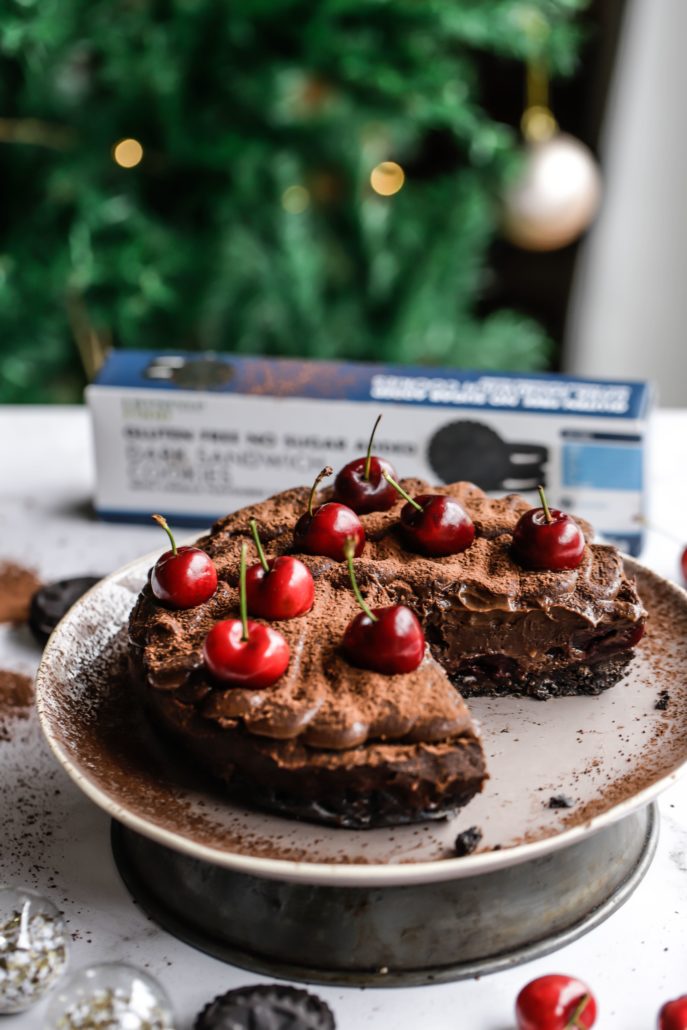 Ingredients
1 packet @lifestylefoods sugar free chocolate cookies
1/3 cup vegan butter or melted coconut oil
Filling
1 cup de-seeded dark cherries
Ganache
1 cup cashew or almond butter
1/3 cup coconut oil
1/cup honey or syrup
1/3 cup raw cacao powder
1/2 tsp vanilla extract
Frosting
200ml coconut cream
1 medium ripe avocado
1/3 cup cacao powder
1/3 cup honey/syrup
Pinch of salt
More cacao powder
Fresh cherries
Crush the cookies inside a zip lock bag, mix them with the melted vegan butter or coconut oil, and
press into a parchment paper-lined tart tin of choice. Place in the fridge to set.
2. Melt together the ganache ingredients and whisk until smooth.
3. Arrange the cherries on to the tart base and then pour the melted ganache over the cherries,
smooth out and place in the fridge to set.
4. Blend all of the frosting ingredients together until smooth, scoop into a piping bag with a flat
nozzle and chill slightly before frosting the tart.
5. Dust the tart with more cacao powder and decorate it with fresh cherries.
Hope you love this tart, it's such a delicious combination!
M*
https://lifeinthesouth.co/wp-content/uploads/2022/12/MG_0423-scaled.jpg
2560
1707
Mariza Ebersohn
https://lifeinthesouth.co/wp-content/uploads/2022/04/Life-in-the-South-Final-Logo-Grey-HD-1.png
Mariza Ebersohn
2022-12-19 13:43:11
2022-12-19 13:45:42
Black forest tart